Professor Emeritus' debut

album

"

Take Me To The Gallows

" was released on by

No Remorse Records
"Take Me To The Gallows" is available for ordering on CD from No Remorse Records in Europe and from Hoove Child Records in the USA. It is also digitally available via Bandcamp.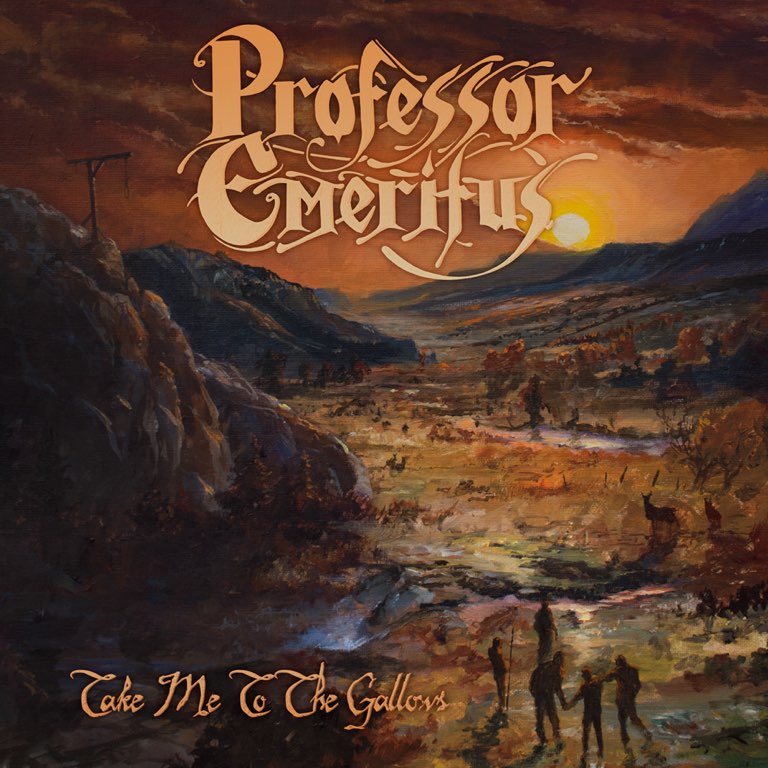 "Take Me To The Gallows" is the debut album from the traditional metal / doom metal band from Chicago, Professor Emeritus. The album was recorded and mixed at Chicago Sound Lab in Summit, IL (from September 2014 to December 2016), with Engineering performed by Reuben Baird. The album was mastered at The Boiler Room by Collin Jordan.
The band logo was done by Eric Rot (who also did the logo for Chicago's Satan's Hallow), and the album artwork was done by Adam Burke. Adam has done many great album covers, with some of his recent works being for bands such as Moros Nyx, Eternal Champion, Portrait, Pagan Altar, and Pilgrim.
To listen to some full length preview tracks from the upcoming album, click on the "Music" navigation tab up above.
"Take Me To The Gallows" Album Line-Up:
MP Papai

Vocals

Lee Smith

Guitar

Bass

Tyler Herring

Guitar

Rüsty Glöckle

Drums